Clean Green Smoothie Only 5 Ingredients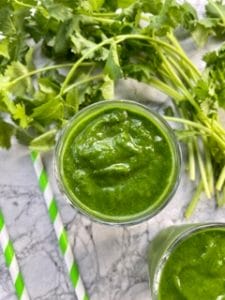 It really is green.  A beautiful vibrant coloured smoothie that's hydrating and detoxifying. Don't balk at all the veggies in this smoothie and don't worry, it doesn't taste like grass!  The natural sweetness of banana and coconut water makes this smoothie delicious and energising.  I use the stems and tops of coriander.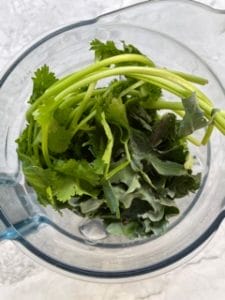 1 cup coconut water
1 handful kale
1 handful spinach
1 handful of coriander
1 frozen banana
Place coconut water into a high speed blender first, then all other ingredients and blend like mad until smooth.
Want it creamy? Add 1/4 of an avocado to the mix.
BACK TO THE BLOG