Cashew Cream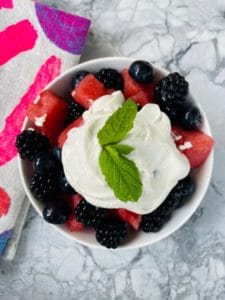 Cashew cream has been a game changer for me.  I can have the texture and taste of cream in a matter of minutes thats full of vitamins and minerals and with no cholesterol. You don't have to be vegan to enjoy this delicious treat that can be eaten with a fruit salad on apple pie, dolloped on freshly baked scones or used anyway that you would with cream.
I've been known to put it on my granola for breakfast…so yummy.
1 cup cashew
1/2 cup water
1 tsp maple syrup
1/2 tsp vanilla paste
tiny pinch of salt
Soak cashews in 1 cup of water for 2 hours.  If time is short pop them in boiling water for 10 minutes and that will soften them up.
strain the water off and place in a high speed blender
add all other ingredients
blend like mad for a minute or so, that's it!
Do a little taste test and adjust the sweetener if you feel you need to. You don't have to use the vanilla paste but I like to. Store in the fridge for 4 days.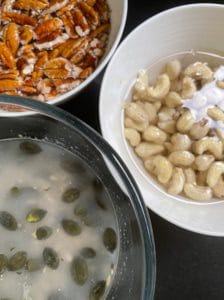 Soak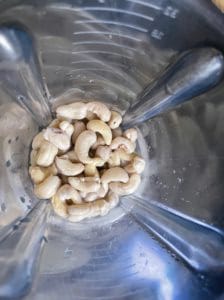 Drain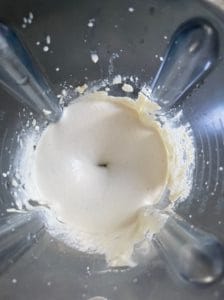 Blend
BACK TO THE BLOG