Hi Cleanse Friend!
I bang on and on about eating fresh fruits and veg & although they are the hero's of our meals, herbs and spices, oils and vinegars add a new dimension.  Flavour, flavour, flavour!
Keeping in mind you don't need everything on this list but these are pantry goodies that will often be in my recipes.
Take a look and if you don't know what something is please ask me.
The supermarkets are getting better stockists but your local Health Food Shop, speciality food stores and The Source Bulk Foods have a huge range of nuts, seeds, spices and harder to find ingredients. Of course online is also an option too.
Seasonings – Herbs & Spices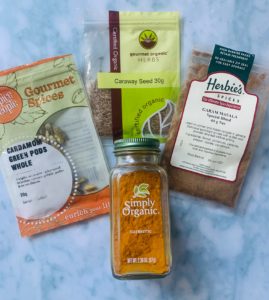 My favourite brands of herbs and spices are: The Spice People, Herbies, Simply Organic and Gourmet Organic – quality makes a big difference here.  You only need small amounts and they last a long time.
Sea salt and pepper corns
Cloves
Cayenne pepper
Chilli powder
Cinnamon
Coriander, ground and seeds
Cumin, ground and seeds
Curry powder
Garam masala spice mix
Mustard seeds
Nutmeg
Red pepper flakes
Rosemary
Smoked paprika
Thyme
Turmeric
And then there's Herbamare.  In an ideal world we are all making our own stocks but when time is short I reach for this to add a punch to my soups.  Real ingredients, no weird numbers and it's handy.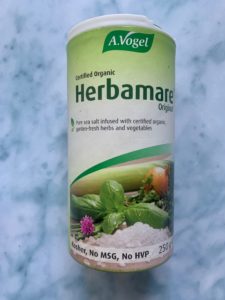 Oils, Vinegars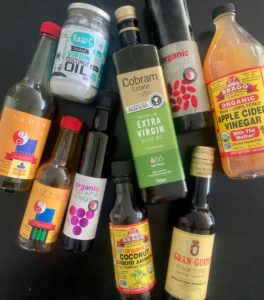 Olive oil
Coconut oil
Macadamia nut oil
Toasted Sesame oil
Apple Cider Vinegar, with the 'mother'
Balsamic
Red Wine Vinegar
Sherry Vinegar
White wine vinegar
Coconut Aminos – Braggs Brand *
Tamari (or soy sauce)
*Coconut aminos are just beautiful and I interchange it with tamari sauce.  The good thing about coconut aminos is that it's naturally sweet and not quite as salty as tamari or soy and it's soy and gluten free.
Nuts & Seeds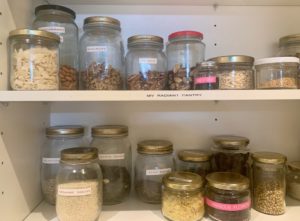 I store mine in glass, they keep well and I can see what's in there.
Almonds: whole, flakes, slithers
Brazil nuts
Cashews, raw
Chia seeds
Hemp seeds
Nigella Seeds
Pecans
Pumpkin seeds
sesame seeds, black & white
Sunflower seeds
Walnuts
Sweeteners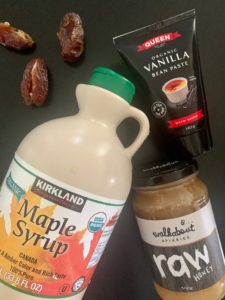 All of these I keep in the fridge.
Maple syrup
Medjool dates
Honey, raw
Vanilla Bean Paste
I'm not much of a baker but if I do bake I use a little coconut sugar or rice malt syrup as the sweetener.
Staples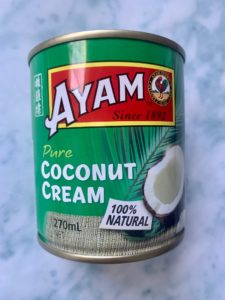 You get what you pay for with coconut cream or milk.  I buy in it in a can and the Ayam brand as there's only 2 ingredients; coconut and water or just one and that's coconut.  All other brands are very watered down – you're literally buying just water!
Black & brown rice
Quinoa
Lentils, red and French (du Puy)
Millet
Coconut milk, canned –  Ayam Brand
Coconut cream, canned – Ayam Brand
Coconut water – unflavoured
Coconut flakes
Cacao powder
Aduki beans, canned
Black beans, canned
Chickpeas, canned
Tomatoes, canned
Tomato passata (in a glass bottle)
Freezer
Bananas
Blueberries/berries
Edamame
Mango
Peas
Ice blocks
Fridge

Tomato paste is so handy in a tube, no waste and great if I just need a tablespoon or two.
Capers – baby
Coconut yogurt – Coyo
Greek yogurt
Dijon mustard
Miso – white, also known as Shiro miso
Mustard – Dijon and grain
Olives
Sun dried tomatoes
Tahini
Tomato Paste